Here are the steps to follow to reset the password to your Road Scholar online account. What you'll see here is how to log in from your computer. If you are on a mobile device, it looks a little bit different, but the process is the same.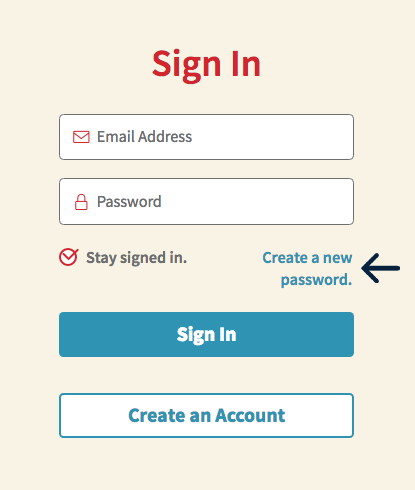 Alternatively, you can reset your password here.
Enter the email address you use for your Road Scholar account and click the blue 'Submit' button.
It may take a few minutes for the email we sent you to arrive. You'll see the email with the subject line: 'Create a new Road Scholar password.' If you don't see it after a few minutes, you may want to check your spam folder in case it went there.
You'll then be taken to a page where you can enter a new password. Your new password must be between eight and sixty-four characters long, include at least three of the following types of characters: one uppercase letter, one lowercase letter, one number and one special character (e.g., #, $, %, or &).
After you have entered your new password, re-enter it in the box below to make sure you didn't mistype the original. Once you've entered the password twice, click the blue 'Submit' button. Once you hit submit, you may be asked to log in again. Remember to write down your new password in a secure place.
To get back to the Road Scholar homepage, click 'Road Scholar' at the top or to visit your account, click the arrow next to your account name at the top of the page above the Community tab in red and select the part of your account you want to visit.