A Sense of Sisterhood: 7 Reasons Traveling with Women is So Special
I recently returned from a Women's-Only Road Scholar program to Québec City — an exclusive experience organized by the "Women of Road Scholar" group. As a proud graduate of Saint Mary's College (and the Saint Mary's study abroad program), I know what it's like to learn and travel among a community of women. I never imagined myself attending a women's college, but I found myself there, and I was so grateful to discover the special qualities and characteristics that that community of women afforded me. I'm lucky that I was able to experience that special magic once again in Québec City, especially because I was able to experience it with my mom.
So, what is it that creates such a special atmosphere and energy when traveling and learning with a community of women? Read on as I attempt to identify and name all of the reasons that traveling with women is such a special experience.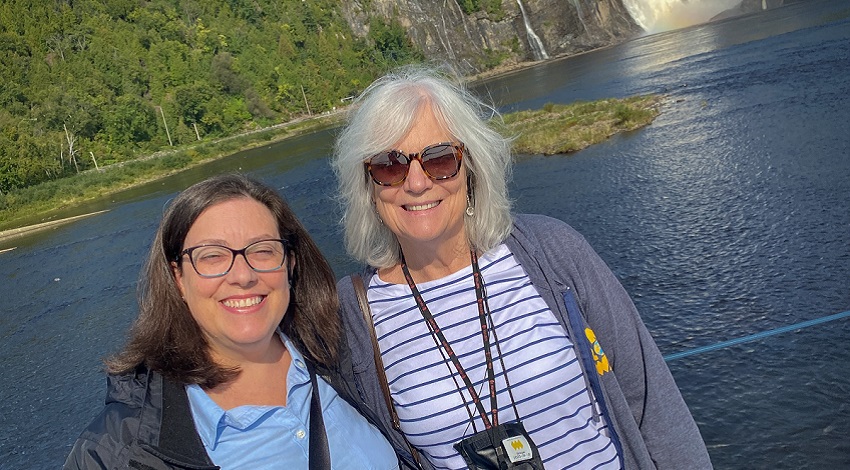 Lots of Solos
When you travel on a Women's-Only program, you are guaranteed not to be the only solo traveler. Aside from my mom and me, one pair of friends, and two sisters — all the others in our group were solo travelers, and many of them first-timers. The opportunity to enroll in a program with others who were part of our online community of women had provided a special sense of security that allowed some of these women to finally take the leap and try traveling solo. Some women were married, others were divorced, widowed, or never married. A few of the women chose the roommate matching option and had great experiences. And, on our free day, everyone in the group made sure that the other women — whether solos or those traveling in a pair — were included in group plans to head to the island of Orleans for chocolate and wine tastings or to Rue Saint-Jean for crepes and people watching. Nobody was left out. Everyone was included.
Inclusion & Belonging
One of my favorite things about traveling or learning with a community of women is that immediate and natural sense of inclusion and belonging. Add to that the special Road Scholar concoction — generational peers who value learning and exploration — and the atmosphere provides a special sense of comfort, like the warmth of a cozy fire. The similarities we share allow us to feel comfortable opening up, being ourselves, and sharing the talents, characteristics, and past experiences that make us all unique.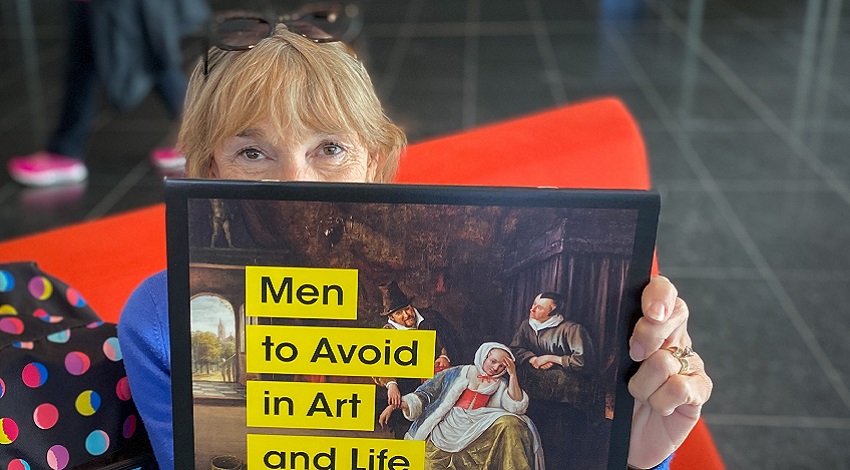 Women Can Relate
When women feel safe and included among a group of women, it allows them to open up, share, and be themselves. This trip felt like a weeklong therapy session — in part because we could commiserate over common experiences, and in part because the laughter was good for our souls. At breakfast, lunch, and dinner, we shared deep conversations as well as light, fun banter. With just women around, we could lean into conversations that might have bored our male partners or made them feel uncomfortable. We kibitzed about motherhood, menopause, and mystery novels. We shared about skincare and gray hair. We vented about our husbands (and ex-husbands), gushed about our kids and grandkids, compared the comfort of our footwear, and complimented each other on our raingear. We consoled each other, we were inspired by each other, and we learned from each other. There's just something about being able to chit-chat with a group of just women.
Ease of Making Friends
Women are social beings. Because we talked so much and opened up so easily, bonds formed fast and strong. Though only two arrived as siblings on Monday, by Saturday, we were all sisters. Already Barbara and Kate have since met up halfway between their homes in Delaware and Pennsylvania for lunch, and Michigander Sandy and I had lunch when she passed through Providence on a road trip. We have a Facebook chat group where we share photos and have continued to talk and stay in touch. And six of the women are already enrolled together in next year's "Women of Road Scholar" trip to Portugal! I believe we bonded in a different way because we were all women.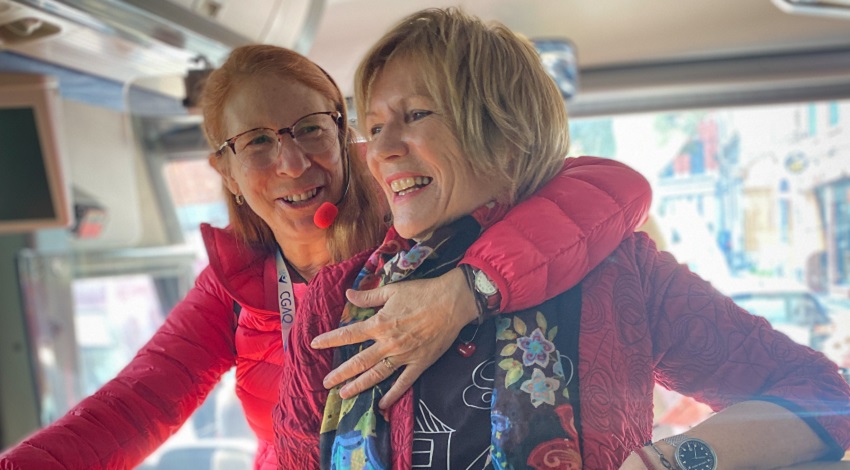 Women Look Out for Each Other
The intuition of the women and their care for each other created a special feeling of security on our program. When one of the women stumbled on the sidewalk, the women around her were quick to help her up and were checking on her throughout the day to make sure she was okay. When one of the women was tired out and decided to take a morning off, the rest of us noticed, inquired about her, and welcomed her back with enthusiasm when she rejoined at lunch. When any one of us seemed to be struggling on the hilly Québec terrain — the rest of us noticed and adjusted our pace or gave up our seat at a museum. By the end of the week, we were moving like a school of fish, together as one, and everyone felt well taken care of and looked out for.
EmPOWERment
There's a special culture of support that happens in a community of women traveling or learning together. The feeling of "Girl Power" was strong within our group. We rooted each other on as we took on the hills of Québec, and we found inspiration in each other's stories of independence — like the woman in our group who divorced her husband at the age of 77 primarily because he no longer wanted to travel and the woman who embarked on a new business in her 60s. We felt proud of ourselves because our new friends had complimented us, championed us, cheered us on. We found inspiration in each other's power. It became contagious, and we took it home with us like a souvenir.
HERstory
I found that we learned more about women's history on this program. Or maybe it was just that those stories landed differently than they would have if we hadn't been a group of all women. When the docents and local experts learned that we were a group of women, they pointed out particular historical details that they thought may be relevant to women. We asked questions about the female prisoners at the 19th-century prison and the "King's Daughters" who populated Québec. Hearing that women in Québec couldn't vote until 1940 hit deeper. We felt a greater kinship with the girls educated at the Ursuline school. Our historical interpreter at Montmorency Falls even showed us her petticoat and corset — something she only felt comfortable teaching us about because we were a group of women. So, throughout the week, not only did we learn from and find inspiration in each other's stories, but we also learned from and found inspiration in the stories of the generations of Quebecois women.
I have experienced all of these magical elements on other Road Scholar programs — the inclusivity, sense of belonging, and fast and deep friendships formed. But I truly believe that those qualities were present on an even deeper level on this trip because we experienced it with a group of women. I hope everyone woman has the chance to experience the special magic that occurs when you travel with women.
Explore our collection of Women's-Only programs for your chance to travel and learn in communion with smart, independent women. And join our Women of Road Scholar community on Facebook to find inspiration, share advice, and keep the empowerment going!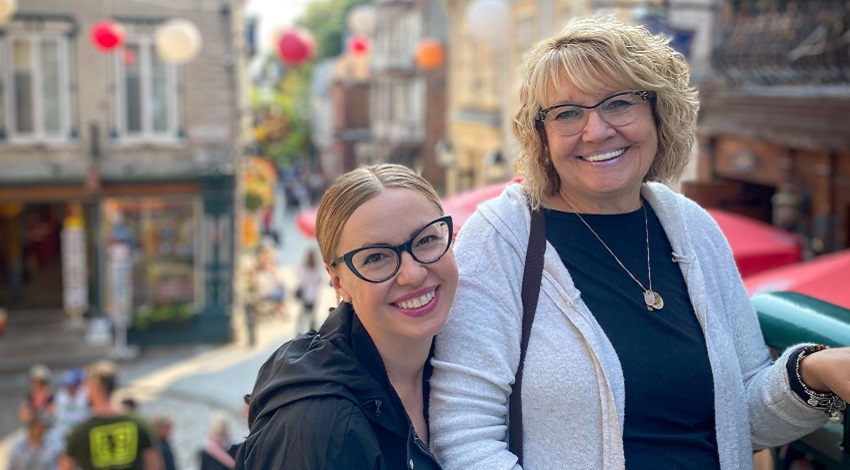 Kelsey Knoedler Perri is the PR Director at Road Scholar. She has been on the communications department at Road Scholar since 2016. She has an MFA in Creative Writing and caught the travel bug while studying abroad in Ireland in college. Originally from Wisconsin she lives in Providence, RI with her husband, toddler, and rescue dog.