On the Road Again: Trips for Travel Stamina
Trips for Travel Stamina
Recently I came across this post on the Women of Road Scholar Facebook group:
"Have you been physically taxed while traveling recently? I just talked to a friend back from a Great Britain tour…and we both admitted to the mechanics of travel being exhausting. I attribute this to 1) being two years older 2) not having really traveled in a while 3) travel is back but the supporting staffing/infrastructure isn't…."
This post hit me hard. I am now gearing up for two major trips over the next year after hunkering down during the pandemic. I must admit that I do feel concerned about my current physical capabilities as well as about exploring the world at a time of uncertainty about Covid transmission.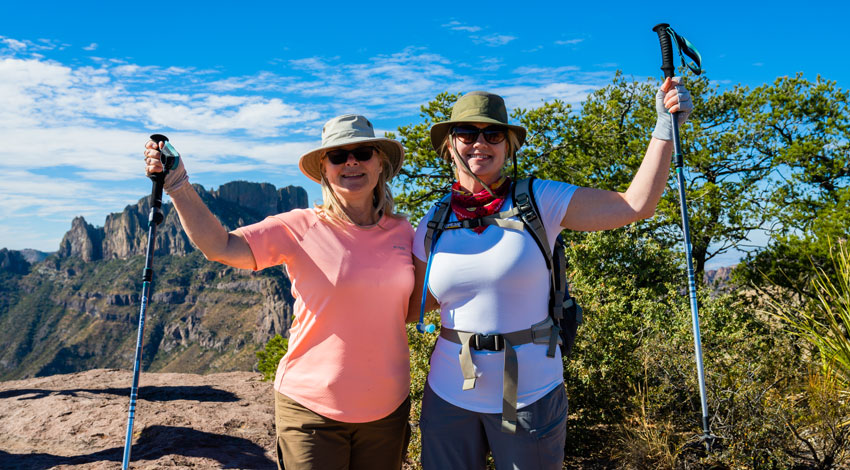 Am I Physically and Mentally Ready for Liftoff?
Developing stamina for a planned reentry into the world of travel means working on both our physical and mental endurance. But, even before the pandemic travel necessitated resilience and energy. Of course, travel has always been about facing challenges and tolerating uncertainty. We cannot know how things will turn out when we venture to new places, even if we have planned carefully.
Several people with whom I've been in touch online have noted a slowdown both in their minds and bodies over the past two years, the former drifting and the latter perhaps expanding. Through the pandemic many of us have struggled to keep up with exercise routines and to try to forge ahead with reading, learning, watching, and communicating with others.
What can we do to prepare for the challenges of current travel? "Pack a little patience."
Sue Shoemaker, seasoned travel pro
Seeking Travel Advice from a Pro
What can we do to prepare for the challenges of current travel? I asked travel pro Sue Shoemaker, of Brown City, Mi., a retired teacher who is now a group leader for Road Scholar educational adventures.
Her first suggestion for returning travelers is: "Pack a little extra patience."
Sue notes that the world of travel these days can be confusing. People want to know when and where we should mask, where we are welcome, which countries (and facilities) require proof of vaccinations, and how to deal with an uptick in transportation chaos because of staffing and training challenges.
She suggests that perhaps traveling with a group can alleviate some anxiety because it enables participants to feel safety in numbers. Travel companies can also more easily track trends and spot travel changes. But that's not the main reason Sue likes traveling in a group. "I also feel that I'm among my tribe when I'm in a group," she says, especially a group of like-minded people. And Sue feels particularly close to people she's met through Road Scholar, "people who like to learn."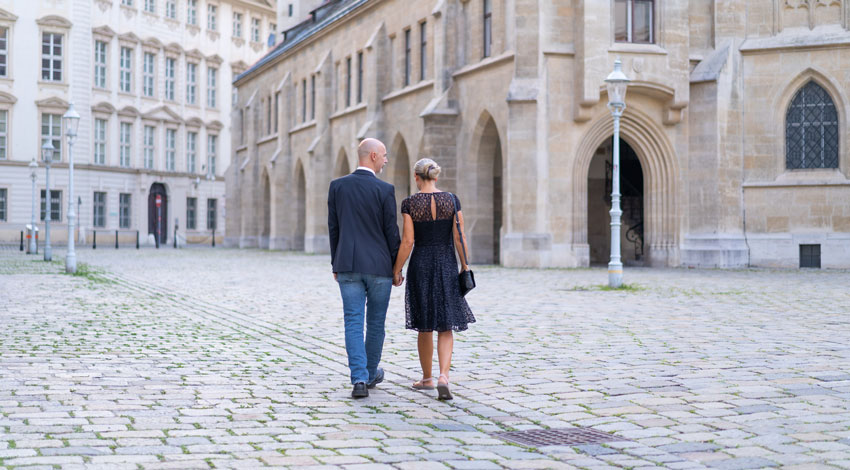 Choose What Fits Your Comfort Zone
Sue believes that perhaps taking shorter domestic trips is another way in which to ease back into travel. And checking out the activity level for both domestic and international trips is even more necessary now, as some levels may have changed or been added.
Facing Reentry Anxiety
Experienced travelers and pros also suggest ways in which to deal with what some mental health professionals call "reentry anxiety."
Road Scholar traveler Debra Lynn of Mukwonago, Wisconsin, says that, although she finds travel these days "truly exhausting," she admits that she has always found travel exhausting…..but she has learned to stay in shape between trips, has downsized her luggage, and has realized that she needs to take taxis to starting locations rather than walking.
Pam Wilder of northern Idaho tries to arrive for Road Scholar programs ahead of start dates so that she can relax and get over jet lag. In fact, she arrived for a trip in France two weeks in advance. On a trip to Belgium, she took one extra day to "read a book, go short distances to eat, and stay low key."
Build Stamina
Start walking---or, of course, running, hiking, climbing, dancing, swimming. There are many ways to get back to pre-pandemic shape. I myself had my knee replaced eight months before a big trip I'm planning, and I'm doing both walking and water aerobics to help me get into travel shape.


Do Your Research
Check out places you'll be staying and arrange for food needs, mobility access, and other preferences. Also, check government websites for the latest advice about health and mobility/accessibility in specific countries.


Get TSA PreCheck for expedited service for flights departing from U.S. airports or Global Entry for faster service for international travelers entering the U.S. Global Entry members receive TSA PreCheck as part of their membership.


Make Connections Before You Go.
Women of Road Scholar on Facebook is a great place for advice, inspiration, and for sharing stories. Blogs on the Road Scholar website can also be helpful.


Be Prepared for Surprises (Both Good and Bad Ones)
I've often written that the good thing about having a terrible experience is that the next day the world looks much brighter----and you'll have some funny stories to tell.


Don't Be Frightened by What You Read
Lots of people love to describe disasters. While things can always go wrong, good planning avoids the worst of them. And for the rest….funny stories!


Contact Road Scholar
You can have your questions answered and concerns addressed with a phone call to the Road Scholar office.
We are not the same as we were before the pandemic, and neither is the world of travel.
Barbara Winard
We are not the same as we were before the pandemic, and neither is the world of travel.
But, as someone who has long loved to be on the road, I know that the physical act of travel is in itself a great way to build stamina and emotional health and to combat social isolation. And those who are just starting out can learn from and be inspired by those sharing positive experiences or advice.
So, when we doubt our abilities, we all might do well to remember that travel itself can help us get through our anxieties and help to renew our spirits and physical prowess.
Consider taking those first few steps:
Move your body
Welcome new experiences
Make social contacts
And you may find that reentering the world of travel may even enable you to become the inspiration that you seek.
About the Author
Barbara Winard has earned degrees in English literature, journalism, and, later in life, gerontology. Although for the past 25 years she was a senior editor and writer of online encyclopedia articles for children. She began her solo travels in college, and after returning from a long trip to Asia, wandered off the street and was hired by the Asia Society in New York City to produce films and print materials for adults and children about Asian culture. She was also a producer and writer for New York City's public television station, WNET/13. She lives in Historic New Castle, Delaware.