Preparing (Physically) for your Road Scholar Program
There are lots of ways to prepare for your upcoming Road Scholar educational adventure — from making a packing list to reading up on the topics you'll be studying on your program. But as you prepare your mind for your trip, don't forget to prepare yourself physically as well!
We asked Road Scholar staff trainer Brandon Kolar to share with you five exercises that can best prepare you for your Road Scholar program — whether you're enrolled in a low-key classroom program or a higher-intensity outdoor adventure. Plus, these fitness tips can be great habits to add to your daily life to stay fit all year round!
Note: Always consult your physician before embarking on any exercise program.
Lower Activity Level Programs
Whether you're going to be sitting in a classroom or lecture hall for most of your learning adventure, strolling around a charming village or spending time walking through museums — it's still good to add a little extra physical activity into your life to prepare for your Road Scholar program, or try these exercises during your program to stay limber.
These exercises are a good fit for programs with these activity levels:
1. Walk. Every. Day.
Whether your educational adventure is going to be vigorous or not, every program will include some walking. Plus, walking every day is essential to general physical fitness! Try to walk two miles daily, whether that's all in a row or on multiple walks. Go for a stroll through the woods near your house, or try parking your car farther from the grocery store entrance to cover more ground. Step counters can help you set goals for walking every day!
2. Overhead Reach
It's important to keep your arms moving a little bit every day to keep up your general strength, but you don't have to hit the weights at the gym to stay active! Try the overhead reach every day. Whether seated or standing, do so in a tall posture. Gently reach your arms overhead to extension 10 times.
3. Cat & Cow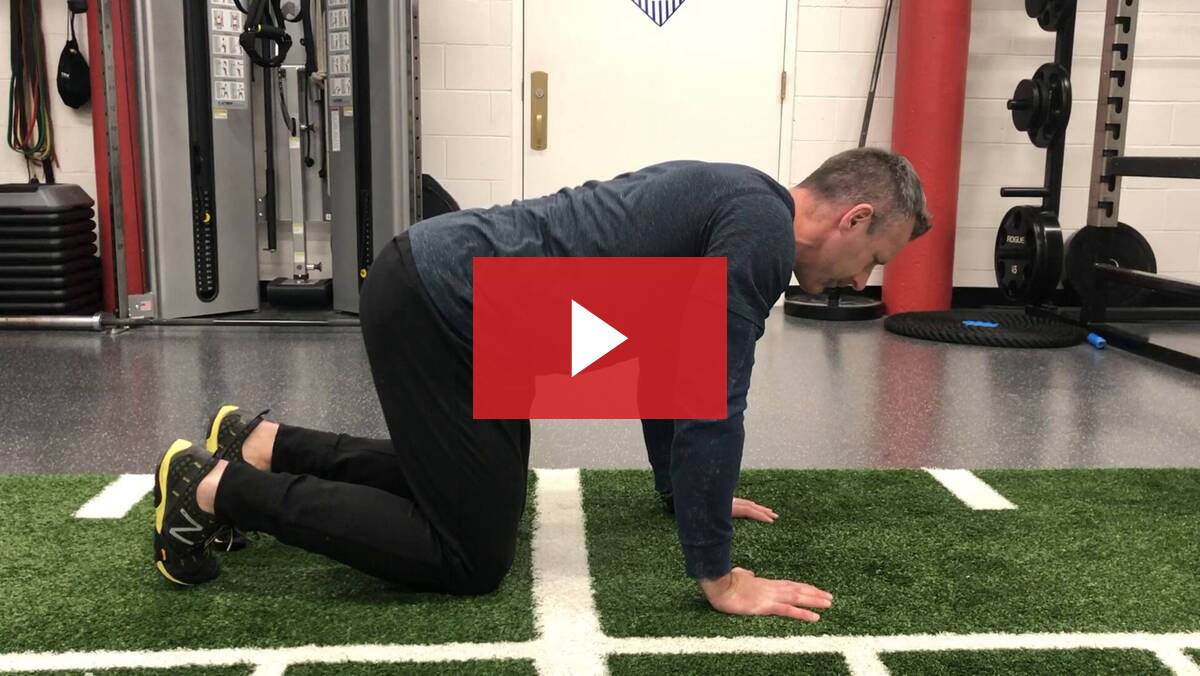 Even sitting for most of the day can result in tight muscles. Loosen up your back with the "Cat and Cow" stretch. Picture a scared black cat arching its back to the ceiling and then a cow with a saggy back and shoulders squeezing together. Get on the floor on all fours. Push your upper back toward the ceiling. Now, pull your belly down toward the floor, while maintaining your long arms. Do this 10-12 times.
4. Bridge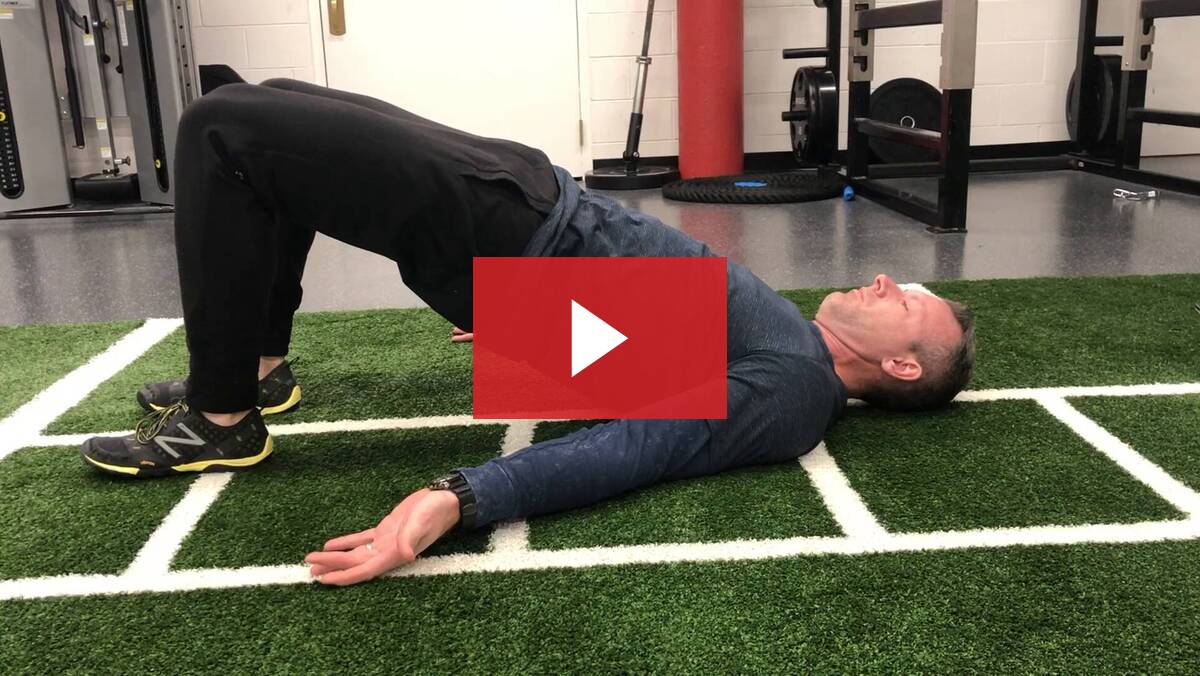 Lay on the floor on your back with knees bent, feet flat on the floor. Push down into the floor through your heels. Drive your hips off the floor, focus on squeezing your butt as you elevate. This exercise is a great way to keep your hips loose whether you've walked a lot that day or spent more time sitting.
5. Sit-to-Stand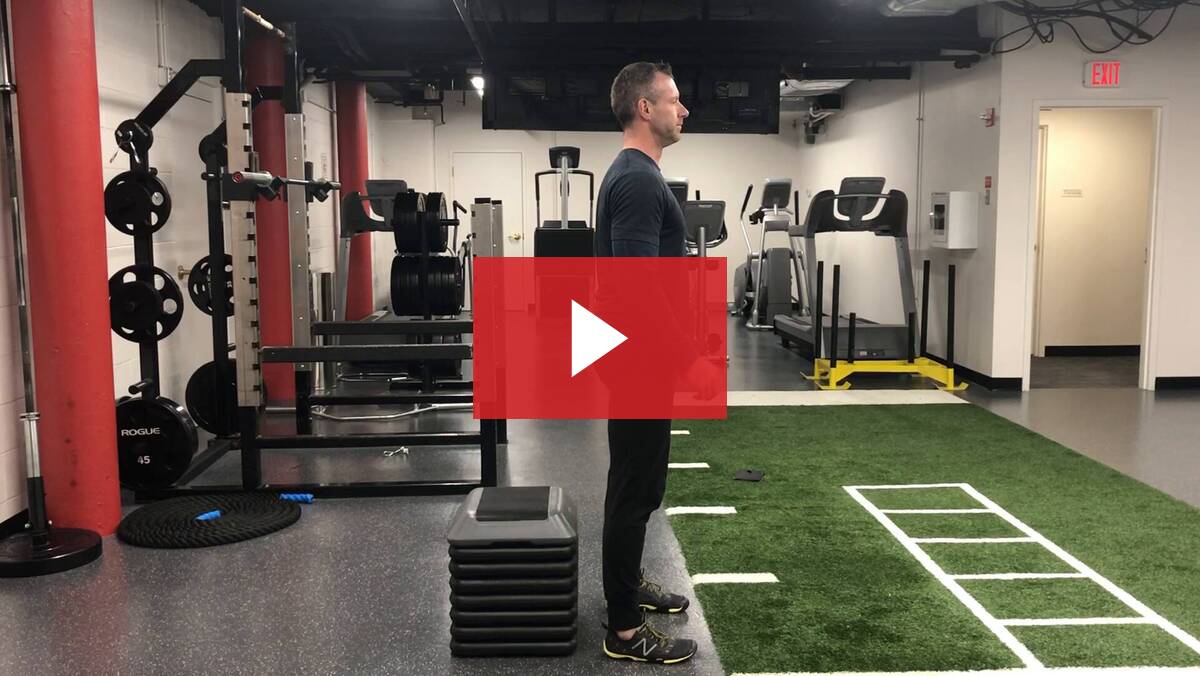 This exercise is great to prepare you for a standing ovation on your theater program or to get you ready for getting up out of a coach seat as you disembark the bus for a local exploration. Find a firm chair and sit and stand 10 times. Be sure to stand up all the way.
Higher Activity Level Programs
Are you enrolled in a learning adventure with lots of walking, like a classic Signature City program? Or maybe hitting the trails for a hiking adventure? If you're preparing for a higher-level Road Scholar adventure, these fitness tips can help prepare you for the physical demands of your experience.
These exercises are a good fit for programs with these activity levels:
1. Walk. Every. Day.
Walking is essential for physical fitness no matter what shape you're in. But if you're prepping for a more active educational program, shoot for 2-4 miles every day. Take your dog for a long walk or challenge yourself to run an errand or visit a friend who lives a few miles away. If four miles seems intimidating, start small and increase your steps each day, or split the walk up with breaks or stops in between until you've increased your endurance.
2. Walking Lunge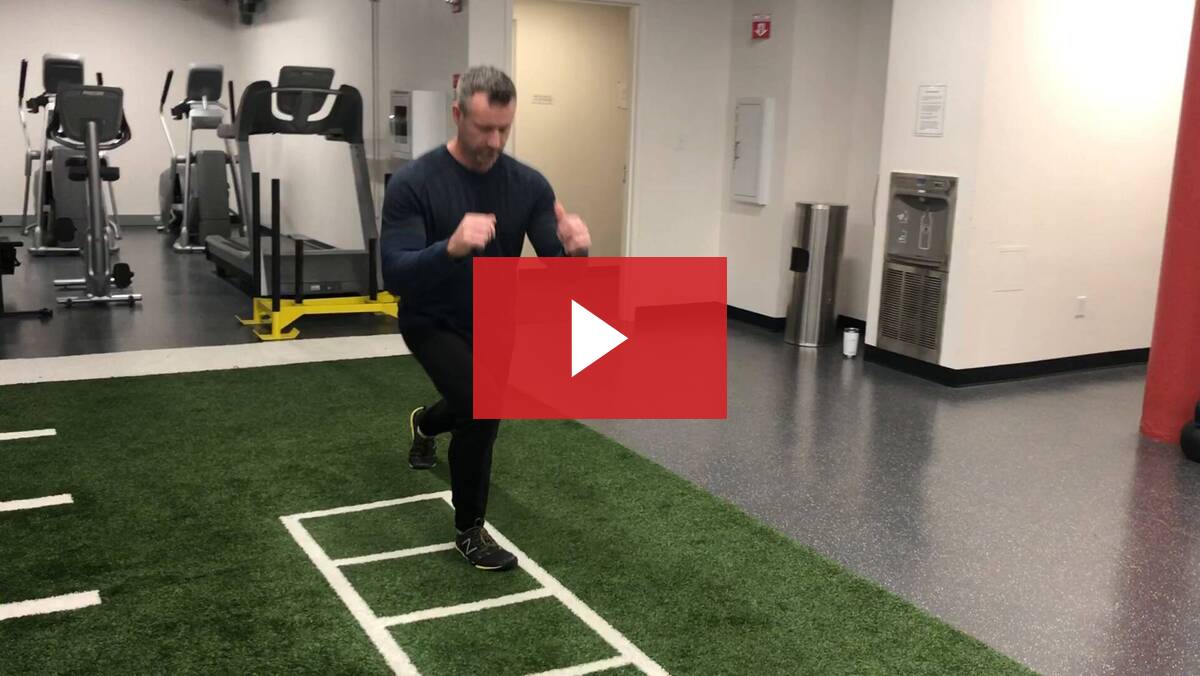 Get your legs ready for your cycling adventure or hikes in the National Parks with some walking lunges every day. Lunges are great for strength and flexibility. Do 10 on each leg before your program, and keep your habit up each morning on your Road Scholar program before you start your activities for the day!
3. Single-Leg Sit-to-Stand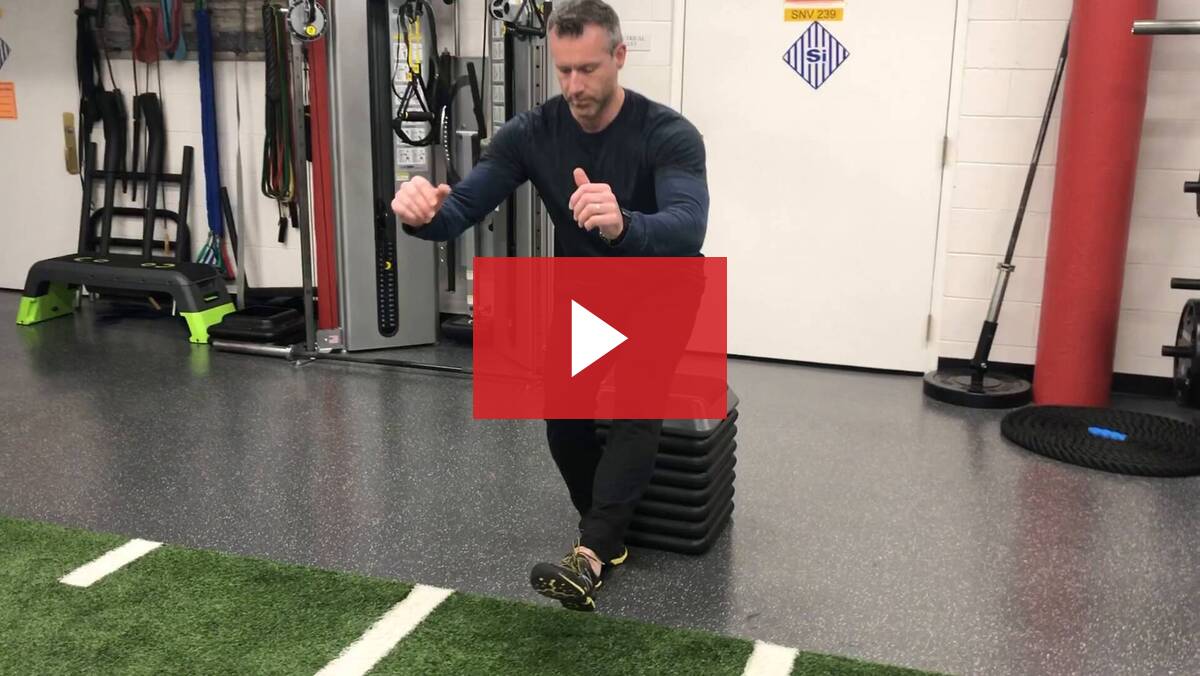 Take the sit-to-stand to the next level by trying it on one leg. From a firm chair, stand using one leg. Sit back down using the same leg. Do eight on each leg. This exercise will help you reach those Colorado 14ers or push to the 185th mile as you cycle on the C&O Canal Towpath.
4. Push-Ups (or Elevated Push-Ups)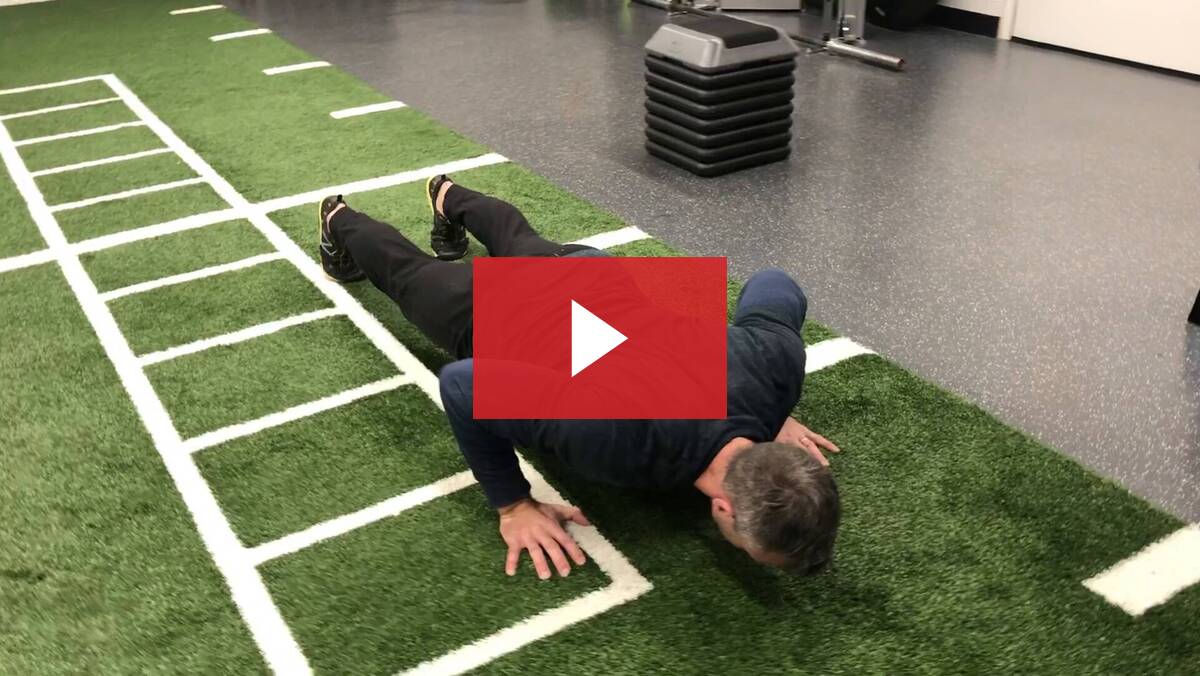 Not only are push-ups good for your arms, but they strengthen your core muscles, which can be helpful for a canoeing trip in the Yukon Territory or skiing in rural Vermont. Push-ups can be quite challenging if you haven't tried one in a while (or ever). Start by performing push-ups against a (sturdy) kitchen counter. As you get stronger, work your way toward executing these on the floor. Start with a few push-ups, and increase them week by week. Quality and frequency are more important than quantity, especially to start.
5. Single-Leg Heel Raise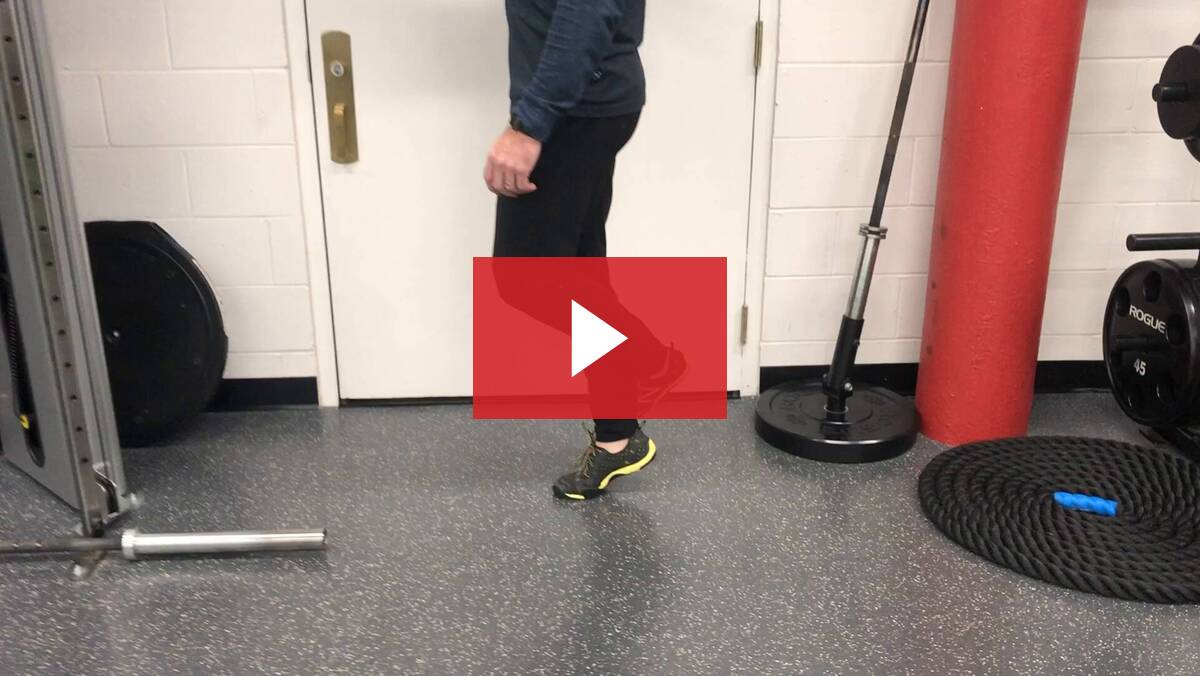 This exercise is a great tool for strengthening your calf muscles — essential for climbing the stairs of Machu Picchu or hiking Iceland's beautiful landscapes. Using a chair or wall for stability, stand on one leg and raise your heel off the floor as high as you can (standing on your toes). Repeat 10 times on each foot.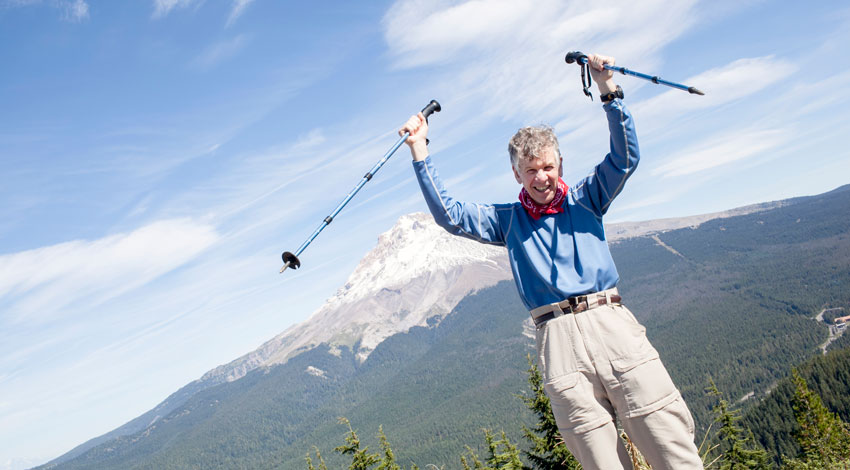 About the Author
Brandon Kolar is a co-owner of Move617, a boutique personal training company in Boston and online, and is an in-house trainer at Road Scholar's Boston location. Brandon came up through the systems of some of the top corporate giants in the industry, such as The Sports Club/LA and Equinox, having been named Equinox's Trainer of the Year in 2011. In the training industry for over 25 years, Brandon specializes in working with age 50+ clients, getting them pain free and keeping them moving well. Brandon lives in Andover, Mass., with his wife, Jennifer, and children, Kieran and Emma.