7 Underrated National Parks
According to Road Scholars
Over on Facebook, we asked Road Scholars what they thought was the most underrated national park. There were lots of responses, and in honor of National Park Week, we're counting down seven of the most underrated national parks across the U.S., according to your fellow Road Scholars.
#7. Voyageurs National Park
With wetlands, forests, lakes, cliffs and streams, Voyageurs National Park is a natural playground and the only water-based wilderness park in the U.S. Located in northern Minnesota not far from the Canadian border, this park is open year-round for hiking, boating along the miles of waterways, snowshoeing and so much more. Outdoor enthusiasts will find unparalleled opportunities to observe untouched nature and wildlife in this national park.
Want to explore Voyageurs National Park with Road Scholar? Paddle through its waters and hike its trails on a learning adventure to explore its natural wonders.
#6. Mount Rainier National Park
America's fifth oldest national park. An active volcano. The most glaciated peak in the contiguous U.S..
Mount Rainier holds many titles, making it a fascinating national park to visit! With subalpine meadows, historic buildings and a temperate rain forest, there is lots to explore, largely via hikes throughout the 368 square miles that make up this national park.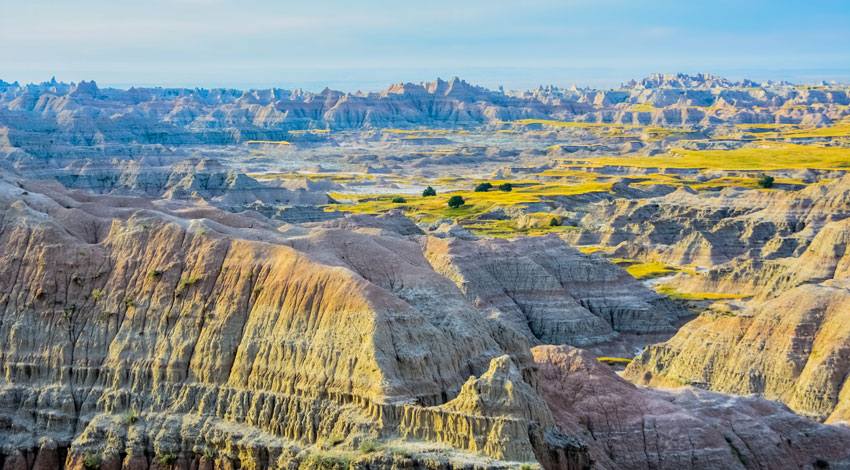 #5. Theodore Roosevelt National Park
This national park in North Dakota was established in honor of the importance of this landscape to the 26th president, Theodore Roosevelt. Whether you embark on hikes or scenic drives, it's easy to appreciate the untouched environment and peace that might have drawn Roosevelt to this special place. There are also lots of opportunities to view the wildlife that calls this park home!
Visit this national park as well as other natural wonders throughout North and South Dakota on this Road Scholar learning adventure!
#4. Cuyahoga Valley National Park
Sandwiched between Cleveland and Akron, Ohio, lies Cuyahoga Valley National Park. With open farmlands and deep forests, there's plenty of room to wander, whether on foot, by bike or via the Cuyahoga Valley Scenic Railroad. Since this park lies close to metropolitan areas, it is easy to access and explore.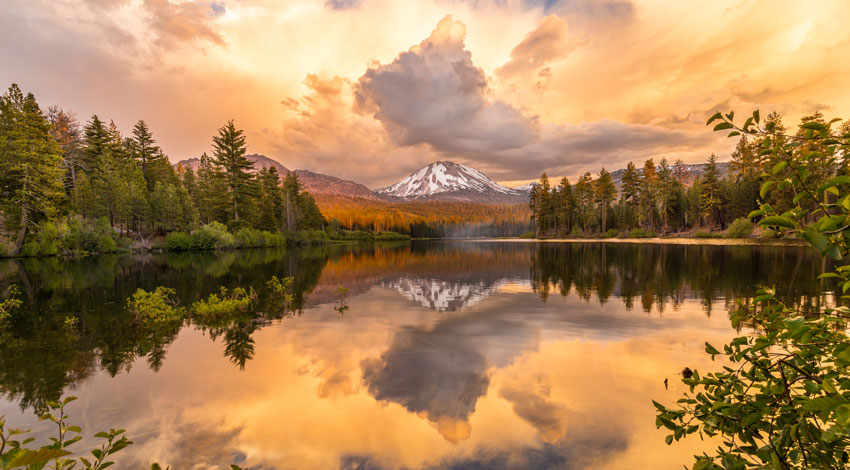 #3. Olympic National Park
This vast national park is home to three different ecosystems: mountains dotted with glaciers, old-growth temperate rain forest and rugged Pacific coastline. As a result, Olympic National Park is also home to a variety of wildlife, plant life, weather and natural features. Enjoy stunning views from the iconic Hurricane Ridge Road, learn about the largest dam removal in U.S. history and discover much more in this amazing national park.
#2. Lassen Volcanic National Park
Located in northern California, Lassen Volcanic National Park is a geological and natural marvel. Its landscape is filled with mountain lakes, meadows and several volcanoes. Enjoy camping alongside lakes or hikes along trails including the famed Pacific Crest Trail. Ranger-led programs offer the chance to learn even more about this park through snowshoeing, birding and more!


#1. Isle Royale National Park
Isle Royale National Park is an island in Lake Superior that is only accessible by boat or float plane, and its remoteness can be a draw for those looking to immerse themselves in nature. Explore the waters of the surrounding Great Lake by boat or diving, or make your way around the island by foot, as vehicles are not allowed. Due to the island's remoteness, flexibility and preparedness are key, but amazing opportunities for discovery and reflection await.
Is your favorite underrated national park on this list? Join our Facebook group for outdoor enthusiasts and continue the discussion throughout National Park Week! You can also discover all of our learning adventures in national parks.