After the Flood in Yellowstone National Park: Read the Latest on Park Conditions
On June 13, 2022, Yellowstone National Park experienced one of its worst floods in history as warm temperatures and more than 3 inches of rain combined to melt snow that had not previously melted due to a cool spring. The result was devastating as homes were lost, roads were destroyed and the landscape was changed forever.
What does this mean for Road Scholars visiting the park in 2022? We spoke with Road Scholar program leader Zack Baker at the University of Montana for insight into road closures, trip changes and what it means for learners who are planning to visit this incredible national park this year.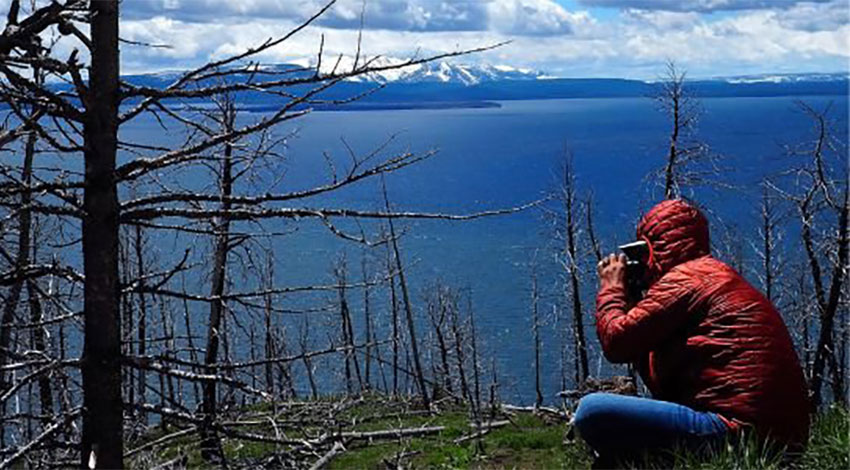 RS: What was the flooding like that brought about the road closures?
Zack: The floods were a very surreal experience. The area received three days of rain. Temperatures were warm and the rain fell on a snowpack that was still at high levels due to a cooler spring and later-than-normal snowfall. The rain falling on top of snow quickened the melting process. The water levels on many rivers on the north end of the park broke records. The Yellowstone hasn't seen that high of a flow since 1918.
RS: Which roads were impacted?
Zack: The biggest impacts were between Gardiner and Mammoth were several sections of the road were completely washed away. The road in the Northeast around Soda Butte also washed out in a few spots. Other areas in the park saw some mudslides and minimal road damage, but after just two and a half weeks both the northern and southern loops are now open.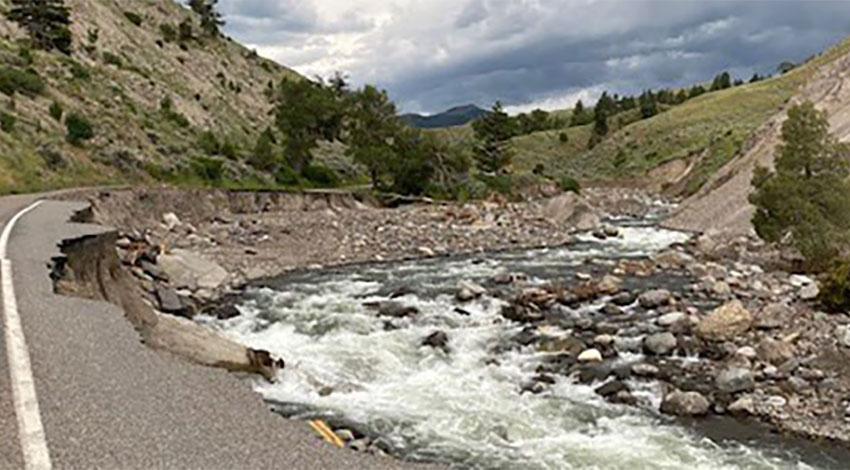 RS: Was anything else in the park damaged?
Zack: The Gardiner canyon by far was the worst of it. Surprisingly, given the time of year and the number of people in the park, there was no loss of human life.
RS: What's it like now?
Zack: The park has 93 percent of its 466 road miles open. Visitation is down compared to the last couple of years because of the cancellations. The park seems quieter this year compared to the last several record-breaking years for visitation, so it's really an ideal time to visit.
RS: What's the outlook for the future? Are there permanent changes?
Zack: The road from Gardiner to Mammoth will need to be rebuilt; it may take years for the new permanent road to be constructed as I hear they are planning on moving it out of Gardiner Canyon. But much has been done to get a temporary road up and going for administrative and worker traffic, as well as some commercial traffic. The temporary road will not be accessible for personal vehicle traffic most likely at all this season.
RS: How are Road Scholar programs affected now? Will participants be able to still experience the main highlights or do the programs have significant changes?
Zack: I can only speak for our programs, but we have moved several to West Yellowstone, or starting and ending in Bozeman. We recently gained access to leave via smaller vehicles from Gardiner for a few of our learning adventures, which is very limited each day. But things are changing quickly and more and more is opening up as construction crews complete their projects. All of the major features are still open: Old Faithful, Grand Canyon of the Yellowstone, Tower Fall, Yellowstone Lake and more. There may be some longer travel times, and some day to day itinerary changes, but all the big sites are still accessible.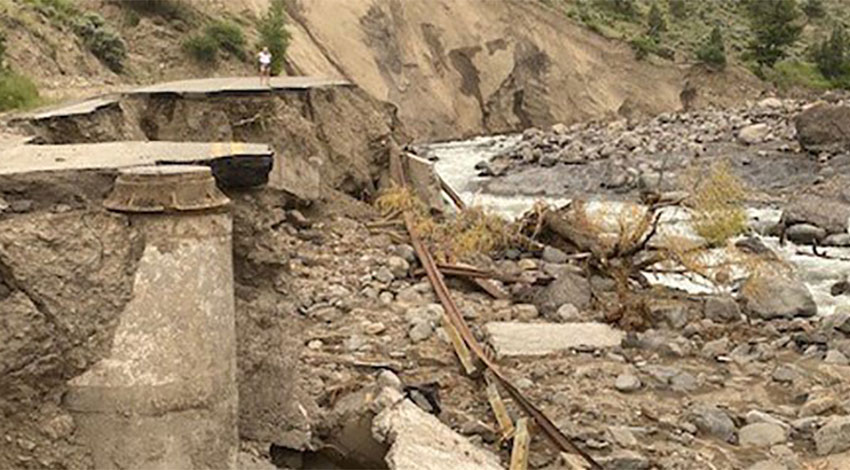 RS: What advice would you give to RS participants who are planning to travel to Yellowstone in the near future?
Zack: Know that much has been done to get the park open, and most of the park is in fact open and you can still see just about everything you would have pre-flood. We are working tirelessly to get access out of Gardiner and I have my fingers crossed that it will happen. People should know how big Yellowstone is, and that overall the damage was pretty minimal and confined to just a few places in the park. I'm confident that if Road Scholars still come they will still have a great time, get a high level educational experience, and at least this year may get to see the park with fewer crowds than the last couple of years.
In fact, there was a large section of road that was closed for two years (Canyon to Tower Fall) that is now open. But for those two years about the same amount of the park roads were open-about 93 percent. I would hang on to these programs as long as you can, as the teams are working hard to reroute programs or gain access out of the north entrance, with the goal to provide highly educational and enjoyable experiences.
Now is a great time to explore the wonders of Yellowstone National Park with Road Scholar! See our full collection of learning adventures in Yellowstone here.