Top 10 Most Underrated National Parks
America has 63 main national parks in all corners of the country. When we hear the word Yosemite, we immediately picture majestic mountains and captivating waterfalls. Zion conjures images of narrow sandstone canyons and interesting rock formations. 4.5 million people flock to see these geological anomalies each year. Yellowstone makes us think of Old Faithful shooting up its geyser and large mammals roaming freely on open meadows. Yet, there are underrated national parks that are just as beautiful as the popular ones, but without the crowds.
Here at Road Scholar, we love our national parks — and our participants do, too! Our learning adventures to national parks have always been among the most popular. We offer amazing tours of the most popular national parks in the world, but what about those lesser-known gems? Have you ever gazed at the stars in an International Dark Sky Park, explored underwater trails or visited the tiniest national park in America? Venture off the beaten path with our top picks for most underrated national parks you've never heard of.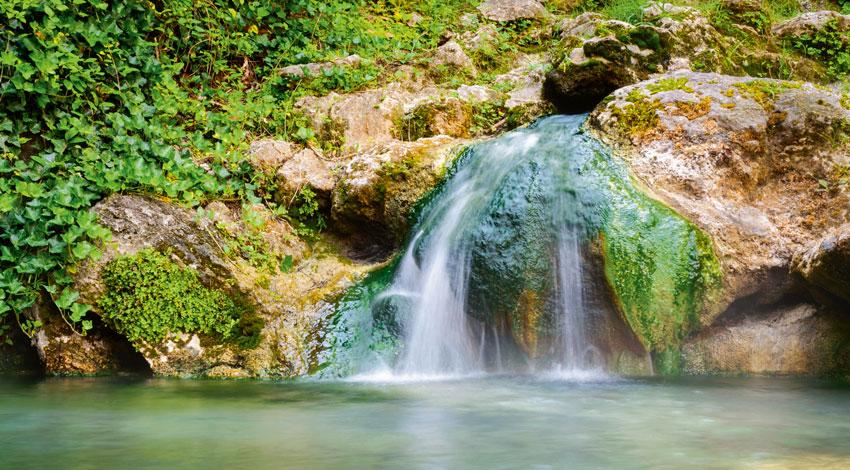 1 | Hot Springs National Park, Arkansas
Hot Springs National Park in Arkansas is proof that good things can come in small packages. Hot Springs National Park stands out for being on of the lesser-known National Parks and the tiniest of the country's 63 national parks.
At only 5,500 acres, Hot Springs National Park is the only one located in an urban area. In 1832, 40 years before Yellowstone became the nation's first national park, President Andrew Jackson set aside the 47 hot springs here as a special reservation. By the time the land became a national park in 1921, people had already been flocking to its soothing thermal waters seeking healing and relaxation. So many, in fact, that a whole city sprung up around these natural springs. Experience the 143 degree (Farenheit) thermal waters for yourself.
2 | National Park of American Samoa
What's not to love about a tropical paradise in the heart of the South Pacific? Located about 2,600 miles southwest of Hawaii, the National Park of American Samoa is one of the most underrated national parks. This exotic oasis includes three volcanic islands — and 4,000 acres of the park is actually underwater. Take a tour with Road Scholar to this lesser-known national park and trek through rainforests, snorkel in pristine water teeming with marine life and learn about "fa'asamoa," the customs and traditions of the 3,000-year-old Samoan culture. Talk about beauty and brains. I love it here!
3 | Gates of the Arctic, Alaska
Gates of the Arctic is the northernmost national park with the second largest land mass, spanning 8.4 million acres. This dramatic arctic landscape is definitely not your typical national park — you won't find roads or even trails. You will find solitude and fascinating ecosystems where humans have lived in harmony with the land for thousands of years. Prepare to be awed by the forces of nature: Glacier-carved valleys, untamed rivers, and migrating caribou.
Visitors, be aware that this lesser-known national park is untouched wilderness that offers no amenities, no cell service, and no citizens. Road Scholar offers several educational tours through Alaska's national parks, from Denali to Kenai and more.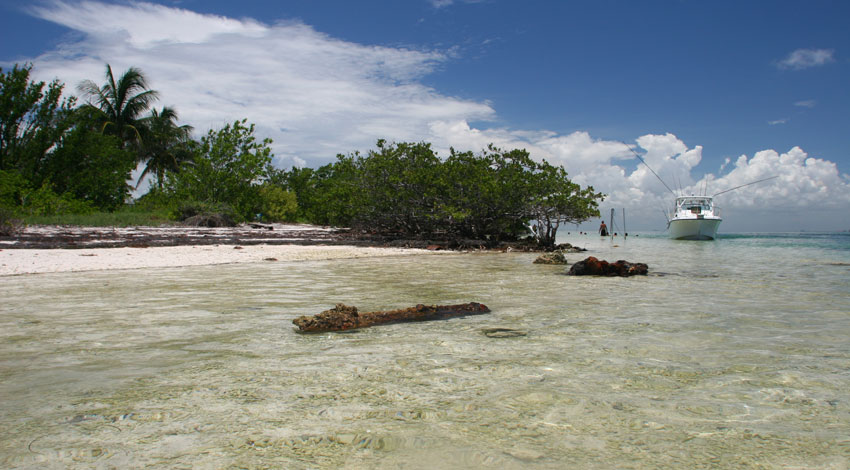 4 | Biscayne National Park, Florida
Sitting pretty in the northern Florida Keys, Biscayne National Park features an amazing array of marine ecosystems, including mangrove forest and coral reefs, 95 percent of which is underwater. That means plenty of opportunities to spot diverse wildlife, like dolphins, crocodiles, manatees, and peregrine falcons.
Visitors to this underrated national park love to snorkel, boat, camp, and fish. But here's the really exciting part: The park's Maritime Heritage Trail is the only underwater archaeological trail in the National Park System. Road Scholar offers spectacular tours of Florida's most famous national parks, like the Everglades, down to the lesser-known national parks.
5 | Lassen Volcanic National Park, California
California has no shortage of amazing national parks, from the high desert topography of Joshua Tree to the Redwood forest of Sequoia National Park. Tucked in the awe-inspiring landscape of central Northern California is one of the best lesser-known national parks called Lassen Volcanic National Park. Lassen is the least visited national park in the state, with 500,000 visitors per year.
Lassen Peak is an active volcano that hasn't erupted since 1917, so it's most likely a safe hike to take to the top to enjoy the Cascade Range. There is also the beautiful crystal blue Manzanita Lake and a hydrothermal hot spot for relaxing spring water. Road Scholar would like to take you on one of the many learning adventure tours through California's national parks to experience the natural environment at its finest.
6 | Chaco Culture National Historical Park, New Mexico
This is a must for stargazers! In 2013, Chaco Culture National Historical Park became an International Dark Sky Park, which means the park's naturally dark night skies are protected with strict lighting guidelines — perfect for admiring the beauty of the night sky. It should also be high on your list for the archaeological treasures you'll find.
Chaco's high-desert landscape is home to the extensive and fascinating ruins of ancient civilizations that thrived here thousands of years ago. Learn about the Chacoan people and the amazing engineering feats that went into creating this ancient urban center.
7 | Petrified Forest National Park, Arizona
Petrified Forest National Park is tucked away in northeastern Arizona along Route 66. Petrified Forest National Park gets its name from the boulder-sized petrified logs dotting the desert landscape.
Once upon a time, 200 million years ago, this area was a tropical forest. Today, what remains is petrified wood made of solid quartz and minerals. Hiking trails here are short, but they pack a wallop of wow as you get up close and personal with these prehistoric gems.
Road Scholar takes you on a journey through the well-known and lesser-known national parks of Arizona as a solo traveler, a senior traveler, and even those traveling with families.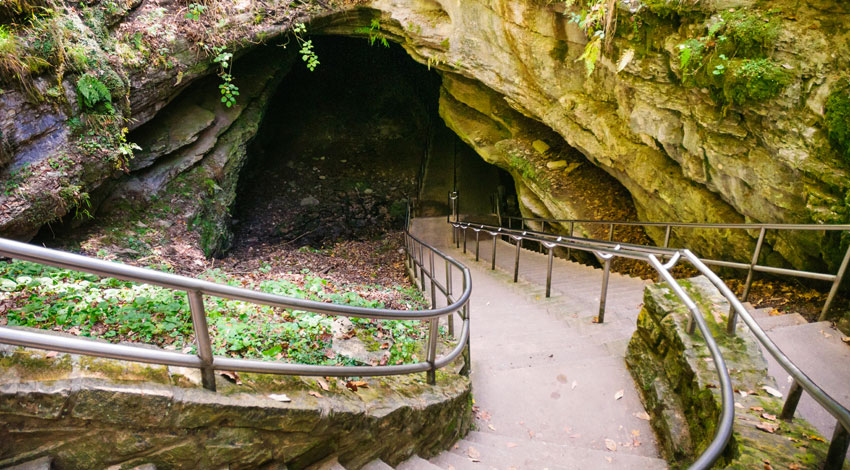 8 | Mammoth Cave National Park, Kentucky
Well, mammoth is certainly an apt name for this one. This park boasts the longest cave system in the world, with 400 miles of explored and mapped caves so far. Visitors can find all sorts of geological treasures, like 300-million-year-old fossils and well-preserved artifacts from ancient civilizations. This park might be best known for its Frozen Niagara section, a sight to behold! You really have to see it to believe it.
9 | Cuyahoga Valley National Park, Ohio
What? There are ancient rock formations, cascading waterfalls and 20,000 acres of natural wonders in Ohio? Oh yes, there are, and I recommend venturing out to Cuyahoga Valley to experience this for yourself. Hike to the top of Brandywine Falls, a 65-foot waterfall that cascades down rocks carved by the Brandywine Creek. It's an especially beautiful place to enjoy in the fall, with the vibrant changing leaves. Train buffs will enjoy this park, too — learn all about the region's history and culture on a train trek along the Cuyahoga Valley Scenic Railroad.
10 | Shenandoah National Park
What a fantastic retreat from the hustle and bustle of D.C.! This underrated national park is home to waterfalls, mountains, forests, and meadows. It features more than 500 miles of wooded trails, the spectacular Skyline Drive and 200,000 acres of protected land. Shenandoah National Park trails even include part of the famed Appalachian Trail. Hoping for some wildlife sightings? More than 50 species of mammals call Shenandoah National Park home. It's also a great place for bird watchers!
Enroll in Your National Park Adventure with Road Scholar
Our national park educational tours give travelers the opportunity to discover the world's most iconic destinations. From group National Park tours rafting down the Colorado River to exploring Denali National Park in Alaska, Road Scholar has unique learning experiences through travel to offer.